SMC showcases futuristic solutions at METALTECH Exhibition 2019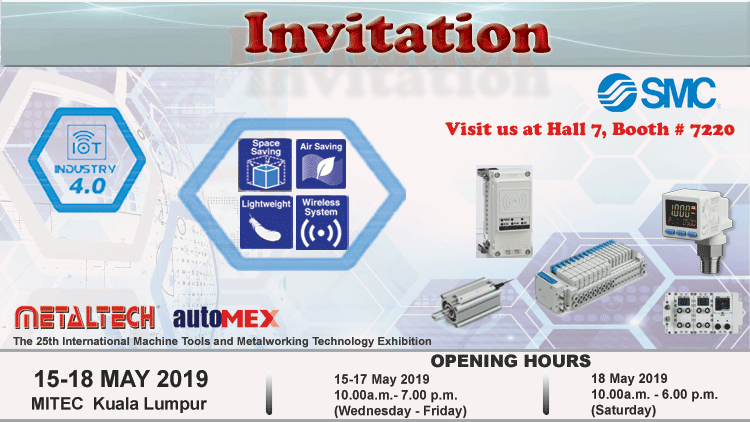 METALTECH is Malaysia's leading metalworking and machine tool technology exhibition. Running concurrent to METALTECH is industry leading automation and manufacturing exhibition, AUTOMEX which open doors to exciting new opportunities for exhibitors and visitors. The event showcases the latest and most innovative technologies in automation and manufacturing processes.

With the demands of Industry 4.0, Smart Manufacturing and Energy Efficiency at the forefront of manufacturing considerations, SMC will showcase a comprehensive range of product solutions for the manufacturing industry that drives efficiency, productivity and reduce costs.
Come and visit SMC Malaysia at:
The 25th International Machine Tools and Metalworking Technology Exhibition
第 25 届 国 际 机 床 与 金 属 加 工 设 备 展

15 – 18 May 2019
Malaysia International Trade and Exhibition Centre (MITEC)
Kuala Lumpur Malaysia
Hall 7, Booth 7220
 
Looking forward to seeing you there!

For more information and details, please visit https://www.metaltech.com.my